Research
your opportunities.

Discover

your strengths.

Every project starts with a bright idea. We can help you turn yours into a viable product.

Apriorit provides robust software product discovery services, helping tech companies evaluate their biggest ideas and select the ones that can turn into competitive products. With our thorough analytics and detailed technical documentation from Apriorit, you can:
Validate your idea's competitiveness
Select the best strategy and architecture
Predict possible bottlenecks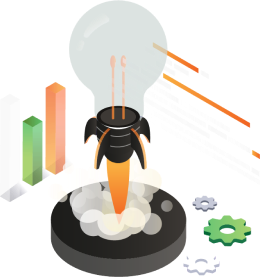 At Apriorit, we know how to distinguish successful project ideas and help you showcase your project's true worth and viability to stakeholders and investors.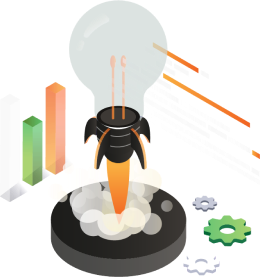 Research and discovery services enable you to:
Analyze Your Needs
and do preliminary research
Validate the feasibility
of your idea
Choose
an efficient implementation strategy
Understand
possible bottlenecks and risks
Prepare
technical specifications and solution design
Build
a clear development roadmap
Plan
for a scalable and secure solution architecture
Get precise time
and cost estimates for your project
Transparent processes. Actionable results.
The way our research and discovery services are delivered to you is transparent through and through:
9 stages of our research & discovery workflow
Analyze the project
Determine the most fitting research and discovery service
Form the team
Prepare a detailed and precise time and cost estimate
Approve all details with the client
Sign a master service agreement*
*for fixed price and time and materials projects
Provide the service
Give a detailed report
Discuss the next steps with the client
When you delegate the analysis of your ideas and hypotheses to Apriorit, you'll get actionable results you can rely on to make business-critical decisions:
Unbiased business evaluation of your project
Sufficient technical documentation
Compelling arguments for investors
Clear view of the further development process
Support your business
ideas with expert evaluation
While providing software discovery services, we treat each project with special care and involve only the most suitable experts at every stage.
Business analyst (BA)
Enables delivery of high-quality discovery phase services for software projects. Turns your business goals, market analytics, and customer data into a list of precise product requirements, user stories, and acceptance criteria for the development team.
Solution architect
Usually an expert with 10+ years of experience who prepares a scalable solution architecture, selects the most fitting third-party frameworks and platforms, and forms an effective technology stack.
Reverse engineer
Searches for undocumented capabilities and offers new ways to implement your project.
UI/UX designer
Delivers the visual part of your project by preparing mock-ups, wireframes, and prototypes; ensures a high level of usability and user-friendliness for your product.
Engineering team
Software developers and quality assuring specialists build the necessary functionality for your minimum viable product (MVP) or proof of concept (PoC).
Project manager
Is the main point of contact for the client and monitors and manages the project on Apriorit's side, ensuring that our team meets the client's requirements and deadlines. The PM also shares status reports with stakeholders and provides deliverables in the requested form, including demos, research reports, binary files, etc.
Select a

fitting approach

to your business idea

Apriorit offers a wide variety of research and discovery services for you to choose from. Pick the one that fits your goals and the needs of your project.
Types of research and discovery services we offer
Security and performance research
Product vision / specification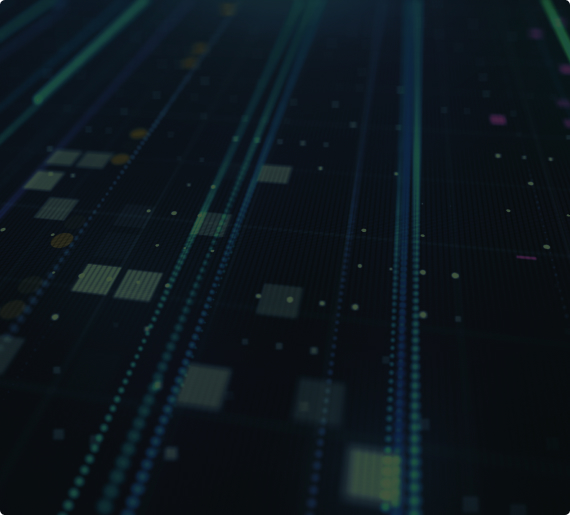 What they do:
Check the capabilities of hardware the client wants to use

Analyze the applicability of software components the client wants to use

Determine if the analyzed software and hardware is suitable for the project
Most suitable for:
Projects using custom hardware
Projects using custom firmware
Drivers for custom devices
Complex solutions comprised of multiple components
What's next?
Use the results of our research and discovery services for software development to make data-driven decisions.

You can test another hypothesis if you're not sure about the viability of your current business idea or want to look at other options. Apriorit experts will gladly assist you with a new round of product discovery phase services for software development.
Want to keep going with the current project right away? Apriorit will gladly assist you with its development and further maintenance. Since our experts already know your project from top to bottom, further iterations will be smooth and super productive.
In case you need to pause the project for some time to accumulate more funds, the deliverables from your research and discovery phase services for product development will help you convince potential investors to support your project. And once you're ready to bring the project to life, the Apriorit team will happily step in.
Why choose Apriorit?
Deciding to work with Apriorit is the first step towards your project's success. We'll consult with you on the most relevant technologies, suggest a reliable technology stack for your solution, create an appealing product design, and organize high-quality development and testing processes.
Here's what you can get as a result of our partnership:
Only the best-fitting technologies for your project
Established development process
Transparent workflow and communication
An efficient, secure, bug-free product
Our clients' success stories
What our clients say about us

Apriorit helped us with a proof of concept phase to demonstrate that our idea could be done. Their team built the tool primarily using TensorFlow. They then used a variety of technologies to annotate, allowing us to show AI what was normal and abnormal. After three generations of adjustments to the platform, we now have a functional platform available to assist in health care. Read more »
John Schnorr,
Founder of Cycle Clarity
(Extract from an independent review on Clutch.co)

Some of the research and development (R&D) we do requires reverse engineering and research on proprietary formats and algorithms. We wanted to accelerate this R&D, so we began looking for a partner to augment our internal team. […] Apriorit required very little oversight on our part. Their project manager interviewed our staff and then built out the requirements for the project. They sent me a scope of work based on those interviews, we finalized the plan, and then they executed on it. They work in .NET and Python.
Read more »
CTO,
IT Security Company
(Extract from an independent review on Clutch.co)

We needed a partner with expertise in Windows operating systems, which we didn't have as an in-house skill. Within our web security product, we had to develop an agent (Windows software that would run on standalone PCs) that would intercept web traffic. […] we prepared an initial scope of requirements list, and, as part of that initial analysis, Apriorit created a proof of concept (PoC) to determine the project's feasibility.
Read more »
Project Manager,
Cloud Security Company
(Extract from an independent review on Clutch.co)
Check out the latest articles
Software development management is a complex process. To deliver a quality product, you need to gather and organize the work of field experts and rare…