SMALLEST CLIENT
3 employees
BIGGEST CLIENT
18,000+ employees
Our services
Development
Turn your ideas into viable products.

You can turn to our developers whenever you need to strengthen your development team with additional expertise and unique skills, boost your current project, or build a completely new product from scratch.
Technical research
Equip your project with the best-fitting skills and technologies.
Apriorit's technical researchers can help you evaluate the viability of a particular feature and determine what IT talents, tools, technologies, and approaches are needed to ensure successful project delivery.
Quality assurance
Obtain a product of ultimate quality.

Enable thorough testing of your product's security and performance at different stages of the software development lifecycle. Build a strong in-house software testing team with the assistance of Apriorit's QA experts.
DevOps
Get the most out of the cloud.
Make cloud migration a safe and easy journey with the help of top Apriorit DevOps experts. We can design, configure, maintain, and audit your cloud infrastructure to ensure great performance, flexibility, and security.
Project management
Keep your projects running smoothly.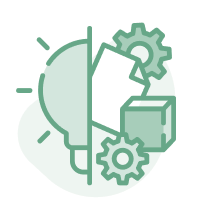 Get your in-house and outsourcing specialists to work together as one team. Rely on Apriorit's PMP-certified project managers to establish transparent development processes, meet project requirements and deadlines, and save your budget.
INDUSTRIES WE INNOVATE
Each industry has unique challenges. We help businesses deliver products that solve them.
Our expertise
Cybersecurity
Reverse Engineering
Cloud
Blockchain
AI & ML
Embedded Software
Mobile Solutions
System Programming
Security Testing
Quality Assurance
Web Solutions
Cybersecurity
Apriorit experts can help you create robust solutions for threat detection, attack prevention, and data protection. With system programming and driver development in the skill profile, we've created a number of crucial system management technologies for all kinds of platforms, including Windows, Linux/UNIX, macOS, mobile OSs, and even firmware platforms.
What our clients say about us
Whether we're working with a Fortune 500 company or a small startup with only three employees, our priority is to help our clients deliver a secure and viable product within agreed deadlines. We're happy to see 98% of clients come back to us with new projects and ideas.

The project was successful, helping increase customer confidence in the system's security. For a cost-effective fee, Apriorit worked efficiently and delivered excellent results. The communication was essential; they only asked things that really mattered and they seemed to know their way around computer security.
Vishakh ,
CTO at Cryptonomic

Apriorit provides great talent to us and quickly understands our needs. They show a clear aptitude for quickly grasping requirements, learning new skills, and engaging in close collaboration.
Andreas Bayer ,
CTO at Beam Solutions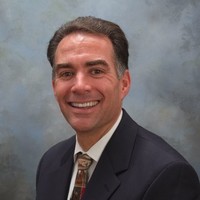 Apriorit efficiently delivered an exceptional platform that achieved a 90% precision rate and a 97% recall rate. By investing time to understand the project's goals, the team provided accurate time and cost estimates. They met challenges with effective solutions to secure a successful partnership.
John Schnorr,
Founder at Cycle Clarity
Apriorit has contributed high-level technical acumen and insight to transform a web- and mobile-based remote desktop product into a complete solution for PAM with sophisticated security features. The team managed the project seamlessly and delivered fully tested, flawless deliverables.
Marc-André Moreau,
Wayk Product Manager, Devolutions Inc.

The platform has helped some clients achieve a 20% profit increase. Apriorit resolves issues within 24 hours, organizes efficient project sprints, asks insightful questions to determine the product's goals. Their communication and management are always top-notch.
Jeffrey Benson,
Manager, PayDay Resources
Apriorit's test builds were valuable tools for demonstration purposes, and their resources helped to speed up the development cycle and decrease the time to market. The team managed the project perfectly and impressed with their expertise in driver technology and cross-platform development.
Jianpeng Mo,
Senior Director of Software Engineering, OPSWAT