Smart solutions for

smart businesses

Augment your business processes artificial intelligence (AI) to get a strong competitive advantage.

Machine learning and deep learning solutions can analyze and process vast amounts of data in seconds and work 24/7. With AI, companies can reduce operational costs, automate routine activities, and let their employees focus on tasks that require out-of-the-box thinking.
At Apriorit, we provide AI development services to companies in various industries, from healthcare and education to cybersecurity and remote sensing. Our experts can help you boost the intelligence of your business by implementing cutting-edge AI technologies.
Leverage our AI development expertise
When choosing an artificial intelligence software development company, go with one that has real-life experience in the field of AI you're interested in. AI has lots of rapidly evolving subfields, and it's nearly impossible to keep track of all the trends and innovations.
A company that specializes in a particular type of AI applications development services, however, is able to leverage state-of-the-art technologies to provide its clients with solutions that align with their goals.
Key areas of our AI expertise
Computer vision
to recognize objects in images and videos, detect faces and actions, and enable vehicle autopilot
Natural language processing
to translate texts, create voice assistants, and communicate with customers
Time series analysis
to extract useful statistics, insights, and forecasts from big data
Content generation
to create new texts, images, audio files, and videos
Data analytics
to structure data, analyze statistics, and detect patterns
Rock your industry with AI
One-of-a-kind software leads the market. Generic software rarely meets business needs and market requirements out of the box, and adjusting and improving a ready solution is time-consuming and sometimes even impossible.
The Apriorit business analysis team along with experienced Apriorit software engineers can develop custom AI solutions that meet the needs of your business and comply with industry requirements. We're constantly studying new ways to apply artificial intelligence capabilities in various industries and will gladly take on the most challenging AI-based software development.
We have recently built AI solutions for these industries:
Healthcare
Cybersecurity
Remote sensing
Insurance
Education
Sports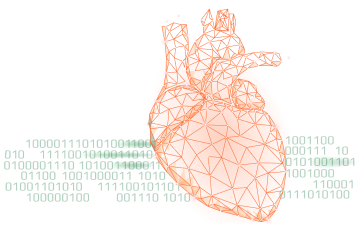 Detect and measure ovarian follicles
Recognize different types of skin cancer
Why work with us?
At Apriorit, we have our own approach to developing AI-based solutions:
Precise estimates
based on analysis of project goals and requirements
Compliance requirements
taken into account at the design stage
Accurate results of AI solutions
thanks to training on customized datasets
Cybersecurity in mind
to ensure top-level data protection
Our clients' success stories
What our clients say about us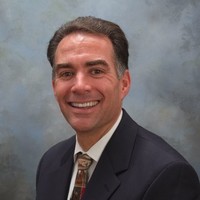 Apriorit helped us to build the tool primarily using TensorFlow. They then used a variety of technologies to annotate, allowing us to show AI what was normal and abnormal. Apriorit efficiently delivered an exceptional platform that achieved a 90% precision rate and a 97% recall rate. By investing time to understand the project's goals, the team provided accurate time and cost estimates. They met challenges with effective solutions to secure a successful partnership. We're happy with them. Apriorit did an amazing job. Read more »
John Schnorr, Founder at Cycle Clarity
(Extract from an independent review on Clutch.co)