Cybersecurity
Building dedicated security solutions is what we specialize in. To provide you with efficient cybersecurity software, we use the best development practices, research security attack vectors and threats, and make sure the security software itself is well-protected.
In over 20 years of working on cybersecurity projects, we have delivered solutions including firewalls, VPNs, user and network activity monitoring software, mobile device management systems, and traffic monitoring tools. We also frequently conduct security audits and penetration testing sessions.
Finance
Keeping up with technological changes while staying reliable and secure isn't easy for financial organizations. They have to protect sensitive data, efficiently manage their assets, and provide fast and convenient services. Introducing new technologies helps them do all of that and more.
At Apriorit, we use cutting-edge technologies to successfully deliver solutions in numerous fields of finance and banking. Our experience includes cloud-based accounting solutions, secure smart contracts, private blockchain networks, security audits of financial solutions, DeFi applications, NFTs, and more.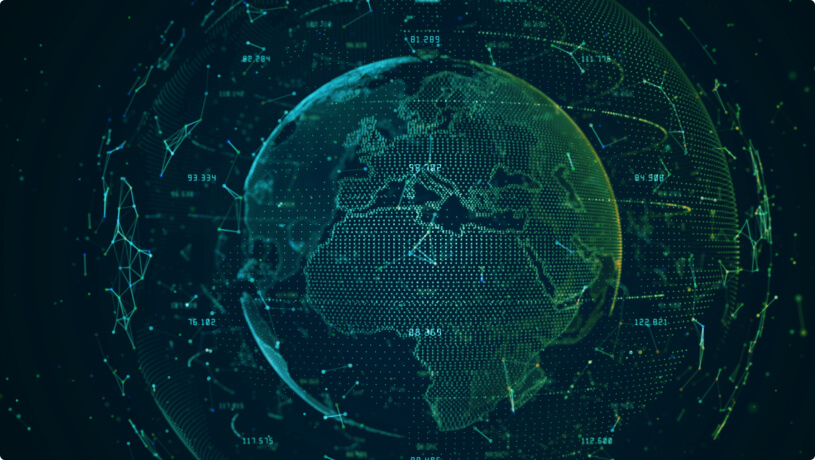 Healthcare
When choosing or building custom software, healthcare organizations must comply with HIPAA, NHS regulations, the Data Privacy Act, and other laws, standards, and regulations. They also need ways to improve the productivity of medical staff and provide quality services to more patients.
Recognizing these needs, we pay special attention to data protection and anonymity, intuitive user interfaces, and reliable performance in our healthcare-related projects. We have already built systems for cloud-based EHR management, AI-based cancer diagnosis, mobile device management, and more based on these principles.
Automotive
A modern vehicle is governed by more lines of code than the average aircraft. A car's ability to drive safely, assess its condition, recognize objects on the road, and report issues to the driver depend on the quality of the software.
To ensure the required level of quality and safety, we provide automotive companies with top-notch embedded software, thorough security testing, and cutting-edge technologies like AI and blockchain. Our recent automotive projects include a toll road payment automation system and blockchain-based car-sharing that turn simple vehicles into parts of a bigger system.
Telecom
Telecom companies need to compete with numerous means of communication, withstand ever-growing loads, and keep the cost of their services affordable at the same time.
Our tech expertise can help you overcome these challenges. Leverage our skills in building scalable and flexible cloud-based infrastructure, IoT devices with custom firmware, CRM solutions tailored for telecom, and AI-based response systems.
The knowledge and skills we've accumulated over the years help us understand these industries. But we don't limit ourselves to working with what we already know.
Unbiased business analysis
Fresh look at your business idea and competitors' products
Focus on making your product relevant and competitive
Careful requirements elicitation and constant market research
Fitting pricing models
Three outsourcing pricing models: dedicated team, time and materials, and fixed price
Possibility to combine pricing models to satisfy your project needs
Close attention to cybersecurity
Data protection according to NIST SP 800-53, ISO 27001, GDPR, and more
Focus on cybersecurity from the very beginning of each project
Project-specific R&D
Design of reliable software architectures
Discovery of hidden security and performance issues
Proof of a project's technical viability with PoC and MVP
Accurate project planning
Detailed reports on research results and in-depth analysis of possible improvements
Expert project management
Seamless team management with respect to team performance and project deliverables
Focus on making your product relevant and competitive
Control over project budget, deadlines, and deliverables
Efficient management of project resources with respect to industry specifics
What our clients say about us

The project was successful, helping increase customer confidence in the system's security. For a cost-effective fee, Apriorit worked efficiently and delivered excellent results. The communication was essential; they only asked things that really mattered and they seemed to know their way around computer security.
Vishakh,
CTO at Cryptonomic

Apriorit provides great talent to us and quickly understands our needs. They show a clear aptitude for quickly grasping requirements, learning new skills, and engaging in close collaboration.
Andreas Bayer,
CTO at Beam Solutions
Our clients' success stories